A Holistic Approach: Talents, Resources and Energy Re-Deployed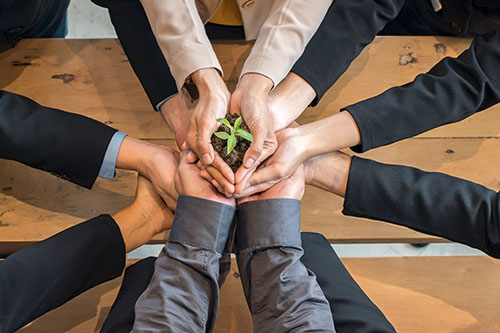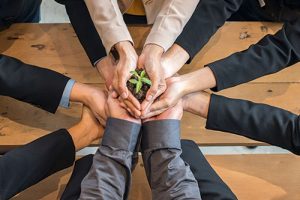 Founded in 1995 and based in the Kansas City Metropolitan area, Hughes Walker Group, LLC brings more than 20 years of extensive practical experience to help both emerging and growing businesses design strategies to make better business decisions and achieve their goals. Not one to sit by and wait for things to happen, HWG makes things happen, all the while infusing the teams they lead with an infectious energy and passion that empowers them to think big, set stretch goals, and then pursue those goals with intensity and focus.
Hughes Walker Group's expertise focuses on areas that are vital to accelerating the growth of businesses, whether they are for profit or non-profit entities. Areas are:
Business, Marketing, and Strategic Planning – Developing and updating business and strategic plans by analyzing statistical and demographic data and strategic planning sessions
Financial Analysis, Accounting Assistance and Bookkeeping, and Payroll Services – Establishing Accounting Systems, providing initial and on-going bookkeeping services, analyzing financial records, and payroll services.
Back Office & Middle Office Integration through:
Operations Management – Setting up operating policies & procedures and record-keeping systems
Human Resource Management – Managing the day to day HR related interactions with employees and ensuring compliance
Audio Production/Engineering – Creating unique sounds to brand a business for social media and audio and visual advertising content
Hughes Walker Group would like to approach each business entity with a holistic solution. We want to identify and assess the full range of a company's needs and then marshal the resources to help meet those needs.
Rochelle Walker—Consultant and Partner
Rochelle Walker is a consultant and partner at Hughes-Walker Group, LLC. She is most passionate about learning new ways to do something, believing in efficiency through technology, and resolving what others often think to be unsolvable. Her expertise spans 20 years in the following industries: Business, Operations Management, Financial Analysis, Accounting Assistance, Bookkeeping, Marketing & Strategic Planning.
Rochelle provides accounting and business consulting services to her clients. When it comes to numbers, she and the team will ensure you make the most out of every deal.
Some of the recent projects Rochelle has complete for clients include working with a non-profit for public school foundation, teaching workshops addressing cash flow concepts and how to begin a small business, and providing human resources administration services for the Youth Foster Care facility.
Rochelle has a number of certifications and training include:
Intuit QuickBooks ProAdvisor Certification
Network Plus (+) and Security Plus (+) Training
Cisco IT Essentials Training
Kauffman Foundation FastTrac – New Venture Training & Advance FastTrac
George Washington University Project Management Training
Before joining Hughes-Walker Group, LLC., Rochelle worked as a STEM coordinator and personal finance instructor at Cristo Rey Kansas City High School. She has previous experience as a senior technical support associate, a business marketing education instructor, and a computer instructor.
Rochelle earned a Master of Science in Educational Leadership: Secondary from Northwest Missouri State University and a Bachelor of Science in Business Administration from Empire State College. Rochelle is a sports enthusiast, with a particular interest in women's college basketball. When she's not working, she enjoys to read, research, learn new things, and assist students in finding scholarships.
Brandon J. Hughes—Chief Operating Officer and Partner
Brandon J. Hughes is Chief Operating Officer and a partner at Hughes Walker Group and has been an integral part of the business since 1995. In his role, Brandon is focused primarily on Human Resource Administration clients, processes, and procedures. He finds that his absolute favorite part of the job is educating clients on HR laws to help keep them out of legal trouble and stress-free. He also enjoys being able to lend a helping hand to employees who feel as though the world is caving in on them during difficult times.
Brandon is particularly well-versed in handling operations management, benefits administration, employee relations, payroll, analytical trends, collections, and Business Process Improvement. In his long-standing career in Human Resources, he has served in various roles, including Customer Service Manager at several different businesses, Human Resources Generalist at a construction company, and Director of Human Resources at a local hospital. Brandon has also served as a board member for the Hospital Employee Benefit Association (HEBA) Trust. He is also a seasoned veteran at recruitment, training, employee relations, employee development, and much more.
Brandon holds a Bachelor of Arts in Human Resources Management/Personnel Administration from MidAmerica Nazarene University. In his spare time, he is a coach and trainer for youth basketball. A huge sports fan, he has, in the past, received a paycheck from the Philadelphia Eagles and has even been hazed by Randall Cunningham, their star quarterback. His favorite movie of all time is "Five Heartbeats," a 1991 musical drama.
Alexis "Lexi" Hughes—Accounting Associate
Alexis "Lexi" Hughes is an accounting associate at Hughes Walker Group, LLC. She has been with the company since January 2019.
Before joining Hughes Walker Group, LLC., Lexi worked at AT&T as a part-time retail sales consultant. She built integrated wireless and entertainment solutions for valued customers while meeting and exceeding key sales objectives. She collaborated with managers and team members to meet challenging individual and store sales goals. Lexi has previous experience as a sales associate at the Nike Factory Store and coaching girls' basketball at Herman High School.
She has a Bachelor of Science, Recreations, Sport and Park Administration degree from Missouri State University. Lexi has a particular interest in women's basketball.
Katlyn Hildebrand—Accounting Associate
Katlyn Hildebrand joined Hughes Walker Group LLC in December 2021, working as an accounting associate. She enjoys collaborating with an amazing team that is always available to offer guidance and support. Katlyn is most passionate about connecting with clients and helping to make their lives easier.
Katlyn's general duties include getting clients fully integrated, creating spreadsheets, and ensuring things are running smoothly. She earned her Bachelor of Arts degree in Biology with a minor in Chemistry & Physics from Central College in Pella, IA.
When she's not working, Katlyn spends her time with her daughter, often at the zoo or aquarium. She enjoys playing basketball, volleyball, rugby, and bowling. She has a pet chameleon, Miss Crawley, and she's lived in five different states and visited 13 countries. Her favorite movie is The Big Lebowski.