A Holistic Approach: Talents, Resources and Energy Re-Deployed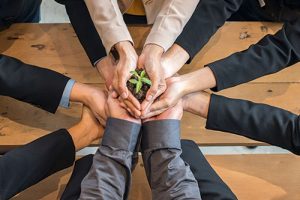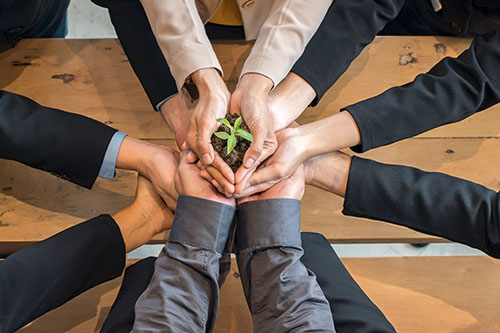 Founded in 1995 and based in the Kansas City Metropolitan area, Hughes Walker Group, LLC brings more than 20 years of extensive practical experience to help both emerging and growing businesses design strategies to make better business decisions and achieve their goals. Not one to sit by and wait for things to happen, HWG makes things happen, all the while infusing the teams they lead with an infectious energy and passion that empowers them to think big, set stretch goals, and then pursue those goals with intensity and focus.
Hughes Walker Group's expertise focuses on areas that are vital to accelerating the growth of businesses, whether they are for profit or non-profit entities. Areas are:
Business, Marketing, and Strategic Planning – Developing and updating business and strategic plans by analyzing statistical and demographic data and strategic planning sessions
Financial Analysis, Accounting Assistance and Bookkeeping, Tax Preparation – Establishing Accounting Systems, providing initial and on-going bookkeeping services, analyzing financial records, tax preparation for individuals, self-employed, S-corporations, Partnerships, and Limited Liability Company
Back Office & Middle Office Integration through:
Operations Management – Setting up operating policies & procedures and record-keeping systems
Human Resource Management – Managing the day to day HR related interactions with employees and ensuring compliance
Audio Production/Engineering – Creating unique sounds to brand a business for social media and audio and visual advertising content
Hughes Walker Group would like to approach each business entity with a holistic solution. We want to identify and assess the full range of a company's needs and then marshal the resources to help meet those needs.
Rochelle Walker—Consultant and Partner
Rochelle Walker is a consultant and partner at Hughes-Walker Group, LLC. She is most passionate about learning new ways to do something, believing in efficiency through technology, and resolving what others often think to be unsolvable. Her expertise spans 20 years in the following industries: Business, Operations Management, Financial Analysis, Accounting Assistance, Bookkeeping, Marketing & Strategic Planning.
Rochelle provides accounting and business consulting services to her clients. When it comes to numbers, she and the team will ensure you make the most out of every deal.
Some of the recent projects Rochelle has complete for clients include working with a non-profit for public school foundation, teaching workshops addressing cash flow concepts and how to begin a small business, and providing human resources administration services for the Youth Foster Care facility.
Rochelle has a number of certifications and training include:
Intuit QuickBooks ProAdvisor Certification
Network Plus (+) and Security Plus (+) Training
Cisco IT Essentials Training
Kauffman Foundation FastTrac – New Venture Training & Advance FastTrac
George Washington University Project Management Training
Before joining Hughes-Walker Group, LLC., Rochelle worked as a STEM coordinator and personal finance instructor at Cristo Rey Kansas City High School. She has previous experience as a senior technical support associate, a business marketing education instructor, and a computer instructor.
Rochelle earned a Master of Science in Educational Leadership: Secondary from Northwest Missouri State University and a Bachelor of Science in Business Administration from Empire State College. Rochelle is a sports enthusiast, with a particular interest in women's college basketball. When she's not working, she enjoys to read, research, learn new things, and assist students in finding scholarships.