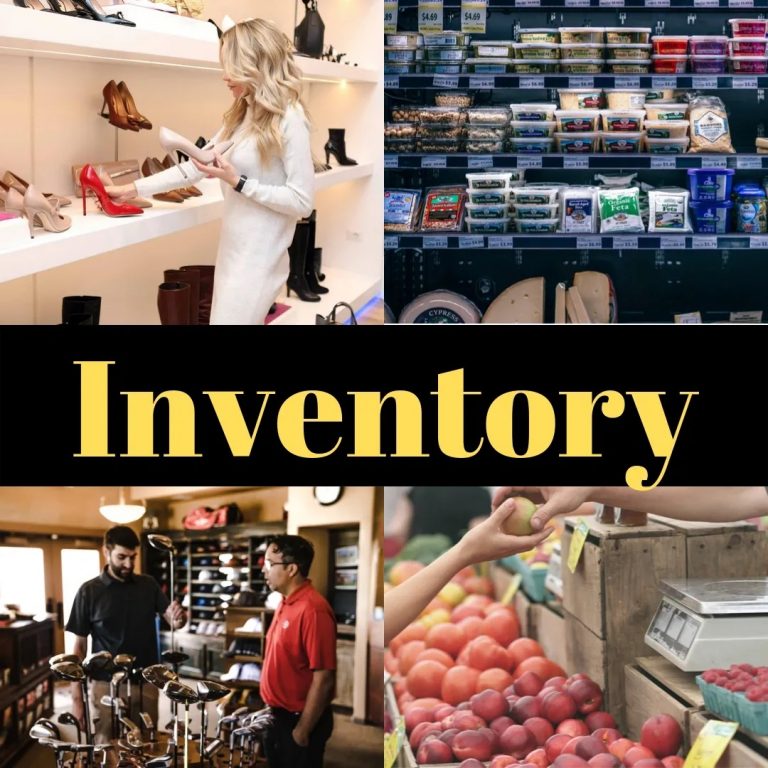 In our previous articles, we've focused on the basic data capture, expense reporting, and payroll applications. Our thought was that managing the expense reporting process would be difficult for the business owner simply because someone was traveling and there is a greater opportunity to lose a single critical receipt. However, understanding your business needs is crucial to efficiency especially if you are in an industry that requires you to manage inventory of your products or services and the many pieces that have to be accounted for during the delivery, pricing and maintenance of the products. With over 368 applications to understand, we are presenting seven (7) that may fit your needs. Be aware, these key players offering inventory applications have been listed in 'alphabetical order' without regard to any assessment of their performance but in my opinion their best standout feature. We attempted to select products that would satisfy the industries that would benefit the most.
AutoEntry –  If you use inventory or stock tracking in QBO you can use the line item option in AutoEntry to assign each purchase line from an invoice or bill to a specific stock item or service that you buy or sell in QuickBooks. AutoEntry has the ability to pull in line item detail from invoices for inventory items with or without the company utilizing purchase orders and to include them, by line item rules into different account types.  Currently, AutoEntry cannot extract or remember the stock item selections for line items (recognising a particular item should be mapped to a particular QBO product).
BoxStorm Forever Free – Part of Fishbowl's business automation platform, Boxstorm allows the user to manage inventory from any location, track inventory at multiple locations, establish customized tracking values and setup automatic reorder points. The product has an audit feature so the business can remain in compliance with government mandates. BoxStorm also integrates with accounting (QuickBooks and Xero), eCommerce, shipping, point of sale, and has multiple plug-ins. It is the first product that we've seen that integrates with the Linux platform in addition to Android, Apple and Windows platforms. BoxStorm's standout feature is the free version that allows up to five (5) users.
MarginPoint– MarginPoint is geared towards service contractors that require real time visibility of inventory including all stocking locations and fleets of trucks, i.e., plumbers, electricians, HVAC, facility management, etc. The software standout features are the ability to minimize shrinkage by tracking material usage down to the job or technician, automated replenishment and work order management. The application also supports flat rate pricing or time and material pricing while enabling the technician to take payments and signatures from the field which the author has not seen in other systems!
Locate– Locate provides enterprise level inventory management functionality including manufacturing, tracking, outsource coordination and eCommerce integrations. The software syncs the essential summary information with QuickBooks but also keeps the comprehensive data within its own platform. The software supports up to 499 users (minimum of 5 allowed), provides supplier and warehouse management and manufacturing inventory management. Locate's standout feature are that it works with QuickBooks Desktop, Online and Xero, has a mobile application, provides Electronic Data Interchange, integrates with twelve (12) eCommerce applications, and provides 24/7 live in-house support personnel.
Shopify– In addition to its integration with QuickBooks Online, Shopify allows you to connect your business applications with accounting, ecommerce, billing and invoicing, inventory management, and email marketing automation functions. Shopify also allows you to sell across multiple sales channels and the software boasts saving up to 160 hours per month by eliminating manual entry. There are five (5) different plan levels – from starter to enterprise for monthly or annual pricing. The software is for online and/or brick and mortar stores, has a 14-day trial subscription and has multiple application plug-ins. The standout features for Shopify are the Point of Sale app, and the shipping discounts through multiple shipping services.
SOS Inventory – SOS Inventory handles all aspects of inventory management, order management, and manufacturing. The software integrates with QuickBooks Online, ShipStation, UPS, PayPal and Shopify and has the capability to work on either a desktop, tablet or mobile device. While SOS Inventory integrates with the shipping software systems mentioned it does not integrate with other accounting software solutions, i.e., Xero, Sage, or NetSuite. The standout feature for SOS inventory and different from QuickBooks Online is its ability to process transactions that are sales orders, partial fulfillment/invoicing, price tiers, automated order processing, order assignment, CSV order imports, vendor-item catalog, vendor returns, drop-shipping, barcoding, serial/lot/batch tracking, multiple locations, multi-level bills of material, work-in-progress, disassembly, job tracking, and work orders. Pricing is either monthly or discounted annual basis. The company has a 14-day trial subscription as well.
Vend– Vend POS is ideal for the following industries: fashion and accessories, home furnishings, furniture, gift stores, sports, hobbies & music, specialty food & beverage retail, health & beauty retail, and electronics and computer companies. The software allows the import of products using an Excel comma separated values file. Vend allows the creation of product variations by allowing the business owner to bundle products together or split one product into many. Owners are also able to add products to sales, purchase orders or supplier returns with a USB or barcode scanner. Standout features are the one-click duplication for creating new products reducing the time to add new similar products and the automatic sync for daily register closures with sales totals by product type. Vend boasts three monthly or annual pricing levels based on sales volume and outlet types (multi-store, outlets, and registers).
Sources: capterra.com/inventory-management-software/ and qbo.intuit.com/app/appcenter/allapps?category=Track-Inventory